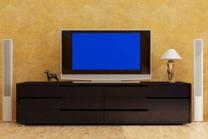 Call Us Now:
1300 885 429
0407 222 406
Request A Quote
TV Aerial Installation Sydney
Are you having problems with your TV signal? Do you get good signal with some channels and not others? Is your TV Aerial old? It could be time for a new one. Old TV aerials are not high enough gain sometimes to receive optimum signal and the old cabling needs to be replaced. You may have a few TVs running of the same aerial which will weaken the signal on each TV, this can be resolved with a Distribution Amplifier. Or you may have low signal coming to your property which will be helped by a masthead amplifier. You may also be in a low lying area which means you will need to have your aerial on a long mast. Whatever your aerial problems are, we can help.
Do you need additional aerial outlets? We can do that for you. Building a house and would like the antenna cabling & outlets done pre gyproc? No problem.
For your TV aerial installation in Sydney call TV Connect Plus now on 1300 885429 or 0407222406 for a free quote and a professional, honest, reliable service.